Everyone likes to talk about tech stacks. The reality is most brands run on Google Sheets and setting up the right templates is key to handling the nuances of your business.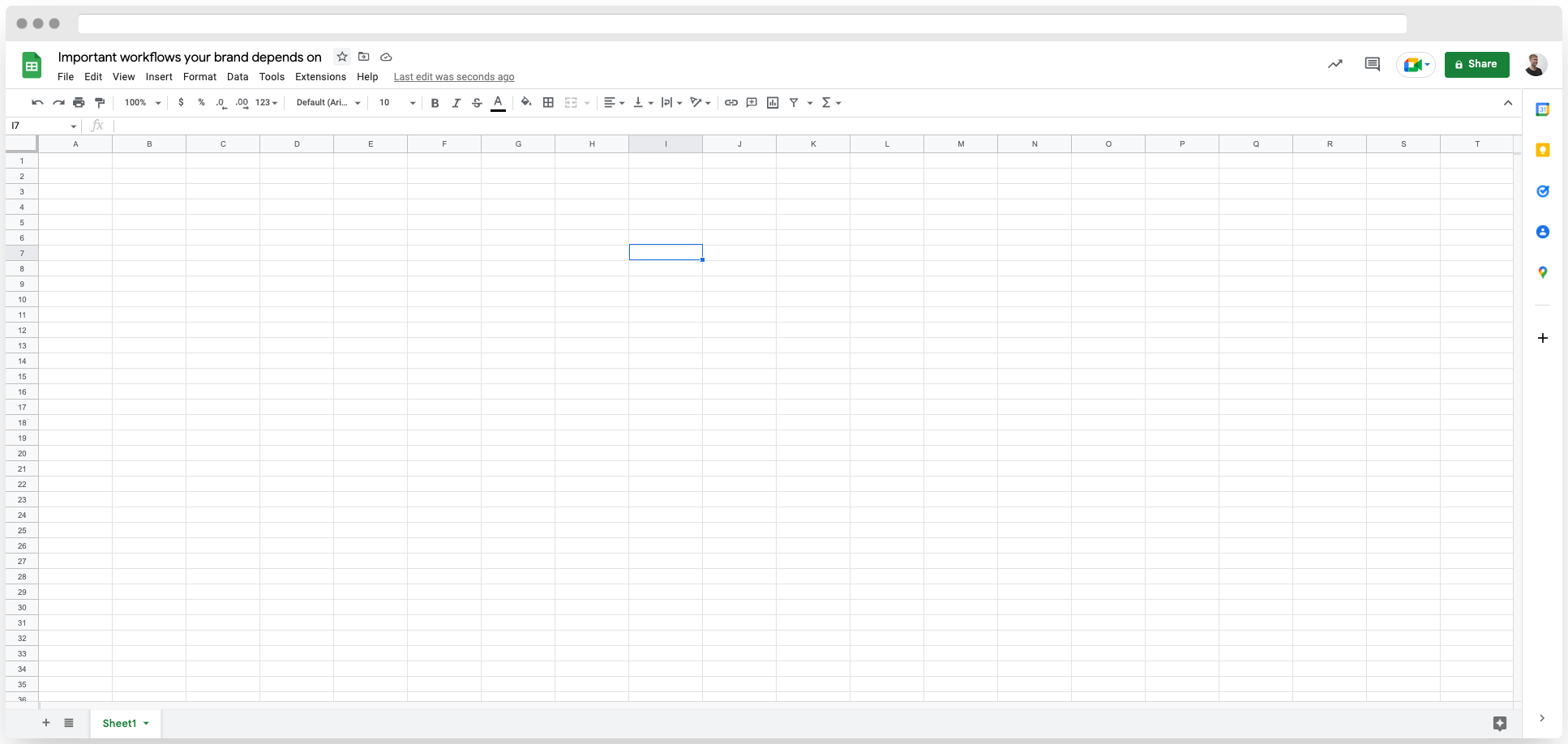 Here are 15 of the most common Google Sheets that brands use to run their Revenue Operations:
1. Content Planner - what content is being published and when?

2. Master critical path - all the key dates for a product from design to launch online

3. Product/SKU Creation & Barcode Allocation

4. Costings calculations - buy sheet for calculating margins and prices. Helps to include duties and exchange rates in this one.

5. Range plan - a collaborative document shared between design, buying, and production. Final costings and approval on what goes into each drop.

6. Production Schedule - what products are where in the sampling to sign-off process. Need collaboration with suppliers if possible.

7. Pre-Advice / Inbound Shipments - most 3PLs/WMS need a pre-advice, not a PO to receive against if you often short ship or reconcile invoices is a nightmare. If you pretty much always receive POs in full, lucky you!

8. Testing Tracker - materials testing tracker with approvals and considerations for care labels.

9. WSSI - Weekly Sales, Stock and Intake. This is a download of sales, your expected receipts for the week plus current inventory levels. The bible for checking your revenue targets are real.

10. Photoshoot / Creative Calendar - producing your own content? You need one place to track all creative and content. Include a list of talent in here and when they're coming in.

11. Tech Pack / Workbook - if you're creating your own products you need to create a spec for your suppliers in a tech pack. When feedback and changes get added to it, it becomes a workbook.

12. Delivery Schedule - what is coming and when? Ecommerce and marketing need to know what is coming into the business so they can plan their activities.

13. Purchase Orders - you're using these right? This is one of the first sheets to migrate away into a system of record.

14. Approvals tracker - sending products to production or purchase when something isn't approved by the right person is a killer. Not knowing who has approved what is equally painful though...

15. Quality Control - a comprehensive log of all quality issues by the supplier. Photos are a must-have for this. Lots of brands talk about quality but very few have great processes to improve on it.