You are what you do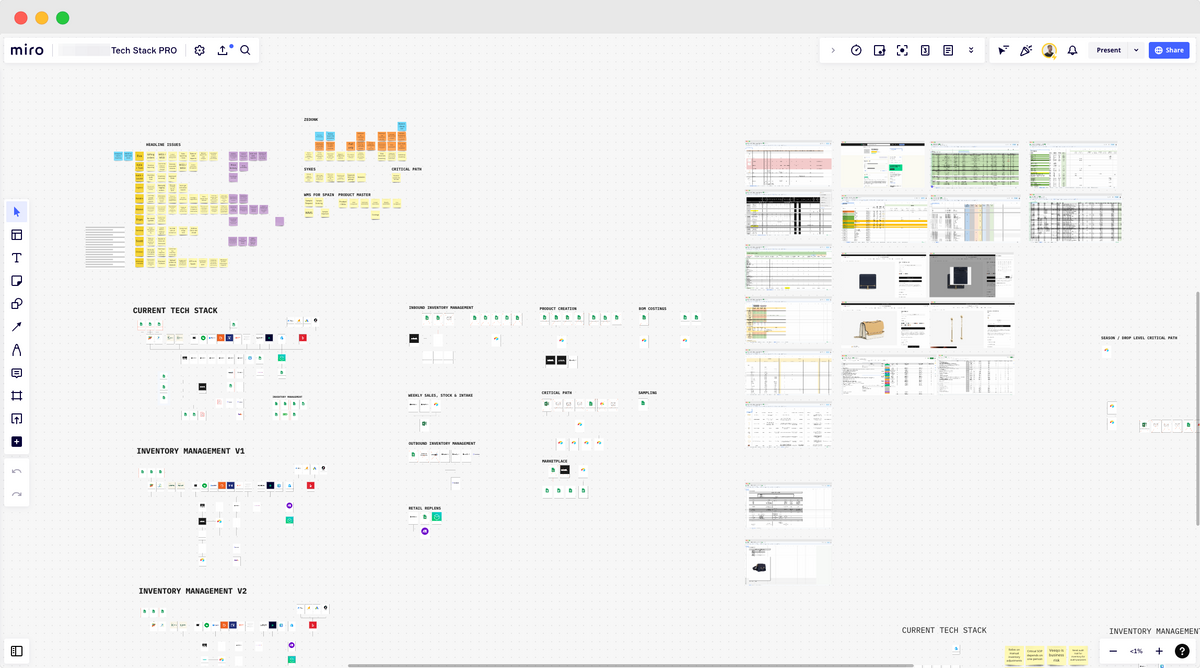 Selected examples of our work.
Streamline the Product Lifecycle workflows across teams for a luxury women's dress brand.
Automated BOM / Tech Pack creation workflow.
Centralised four disconnected Google Sheets / Excel critical path/launch trackers into one Launch Planner.
Streamlined the process for getting product data into NetSuite from two weeks to 4-hours.
Delivered in eight weeks versus 3-4 months for an Enterprise PLM.
£35/user per month versus £250/mth for Centric PLM.
Turning Ten Google Sheets into one Airtable app to automate Product Information into Shopify.
Custom Ecommerce checklist workflow.
Import workflow to take in data from Backbone PLM.
Delivered in five weeks.
£350/month running cost versus £30,000+ for a comparable PIM.
Selecting an ERP / Inventory Management System for the new Ecommerce operation of a furniture and lighting brand.
Integration to three 3PLs.
Allocating on-order inventory to specific sales orders.
Working to a £60K year one total tech budget.