The Shopify Global ERP Program is misleading Founders and Operators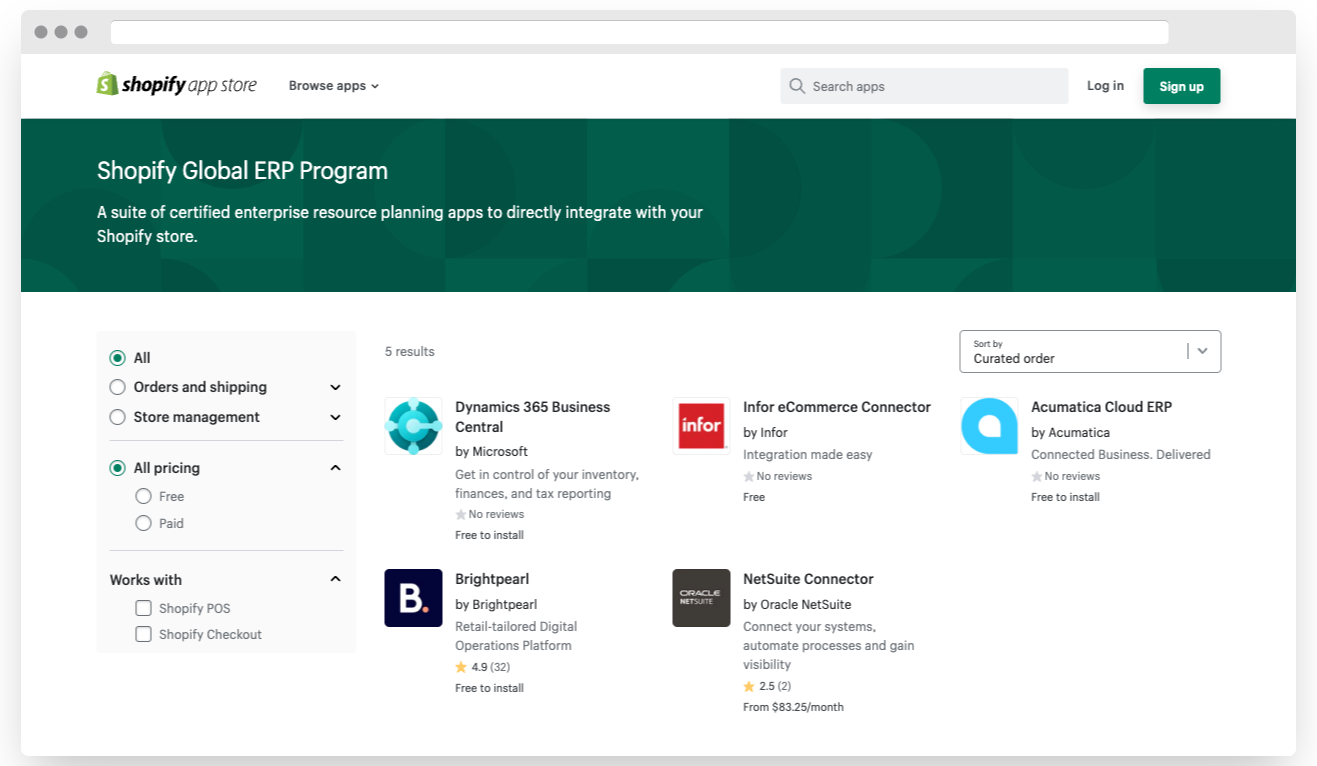 The Shopify Global ERP Program is a well-intentioned and thought-through piece of Product Marketing and PR to position Shopify as Enterprise.

But it is misleading unsuspecting Founders and Operators.

The vast majority of Shopify's customer base scales up on Shopify, they don't move across when they're £100M. The Shopify App store is a place where operators find the tools they need to grow their stores and support their operations.

People bloody love Shopify. Like really adore it. So as they scale they get hooked on it for answers. You can scale an ecommerce brand with no ecommerce experience so there is trust in Shopify to show the way.

The rebels that have been armed, some of them start to scale really fast and they ask, 'What do the big guys do?'

The reality is, that the big guys, and sometimes the not-so-big guys, have implemented an ERP.

Founders and Operators do it for status. They look at the big guys and they do the same. It used to be no one got fired for putting in IBM. Now they say the same thing about some ERPs.

Businesses realise that to scale they need to stop sticking their fingers up at the world and fit in if they are to cope with complexity. If you want to open offices in three countries, trade with American retailers on EDI and connect with multiple 3PLs there is going to be a case for establishing some digital norms that you can't ignore. The funny thing about this one is that the EDI and the 3PL connections are often not actually handled by the ERP.

One trap is companies that are going for a baby ERP when they're on a phenomenal growth trajectory. Going too early means you outgrow your entire all-in-one stack at the same time and then either you have the guts to go modular or your hand is forced into going to a big ERP before you can afford at least one system admin/dev in addition to your Head of IT and Business Systems Manager. I mention this because I saw more international ERPs got added to the Shopify App store recently. Handle with care - your business is FRAGILE.

If you're looking for answers to the challenging questions that scaling your operations presents you need to document your operational processes, documents and tech stack. Think about your company's flywheel. Ask your people what information they look at when they sit in meetings. Forget the fancy dashboards tracking KPIs for now you're in the constant change business.

If you don't understand the driving components of your flywheel, the processes that deliver it, where the work is done and how tech enables you to do it then ERP or no ERP you're not getting closer to solving your problems.

Problem-solving is 80% discovery and diagnostics. Spend your time there and head to the app store later.