What is a Project Delivery Framework, and how could it help you scale your brand?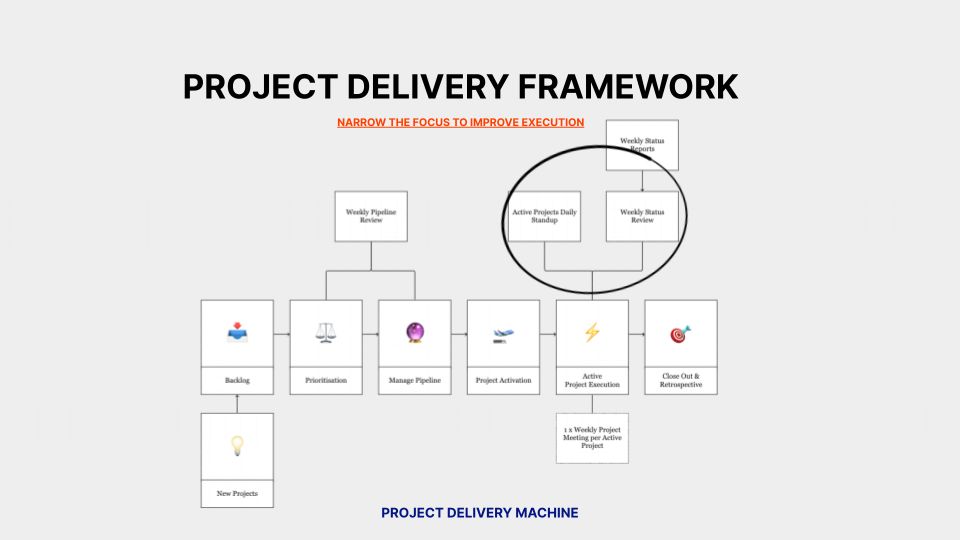 Most brands don't have a formal project delivery framework.
I realised we needed one in the Summer of 2022 after we spent three months working on tech projects with a brand, and delivery was slower than I'd imagined possible.
No accountability, too much going on at once, no structure for reviewing project statuses and no way to prioritise requests.
The hardest part of this for Founders is they become the problem as they self-sabotage their own business with their off-the-cuff requests and ideas right at the time their business needs consistency and solid execution.
The transition from Growth to Scaling Up is where most Founders struggle.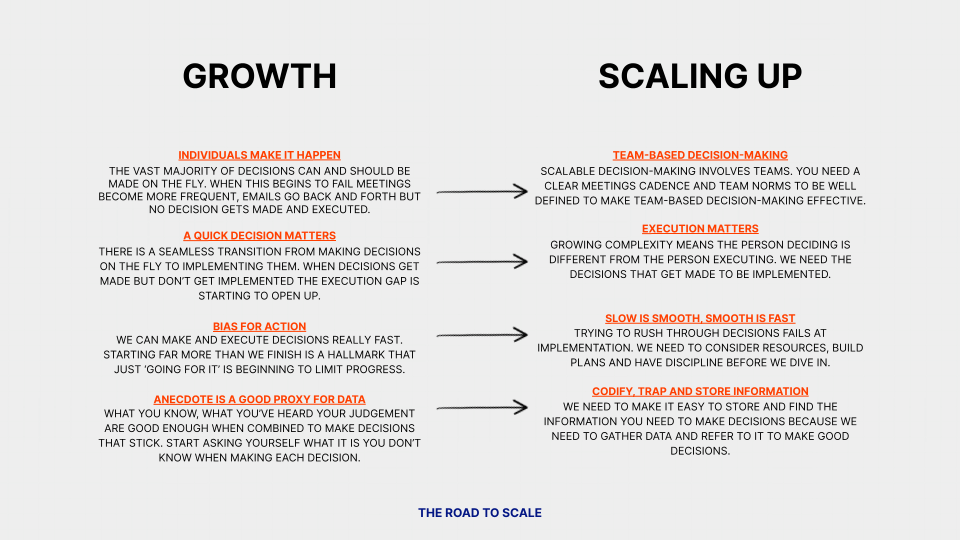 I worked with Jeremy Steer at Peoplevox for nearly ten years. He was Jonathan Bellwood's right-hand man picking up everything that needed fixing and keeping my desk clear to focus on sales and marketing.

Jeremy is a serious operator. He is my go-to if you're reviewing how you capture revenue or deliver your tech projects.  What surprised me working with Jeremy on this is how open he was to changing the process to fit around the people and the situation in each business.

You miss this when you read about something in a book or watch a video.

Delivery of complex projects and delivery frameworks is where my work ends, and he begins, so collaborating on this was an obvious move for me.
What you will see if you look at the comparison of Growth to Scaling Up below is that many of the challenges are about how to organise your team around project delivery, adjust your mindset and, most importantly - How you need to adapt as a Founder.
There is an initial piece of work to be done around forming the team, setting up the framework's rules and enabling everyone to create the model to suit your business. We have worked to facilitate this, but Jeremy has insisted that Operators and Founders take ownership and feel like it is their framework from day one.

An Example of a Project Delivery Framework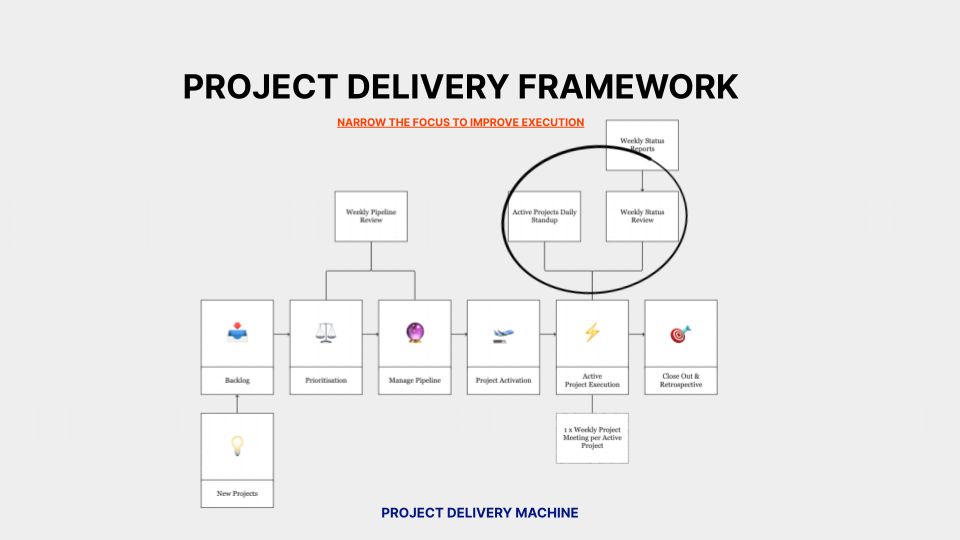 1. New Projects / Ideas
Capture new ideas and requests in a single place. This is often air cover for marketing and ecom, who get fired ideas and 'marketing examples' non-stop. Anyway, this stores them all in one place.
2. Backlog
These ideas get built out with some basic information and go into the backlog.
3. 1-Page Project Brief
We're not looking for an essay, but you have got to understand why we're doing this so we can review it down the line.

What is the background? Scope? Business case? Objectives? Resources? Outputs? Guardrails?
4. Prioritisation
We're using Impact X Ease X Confidence = Priority Score. I've never judged my ideas/projects like this before and have started using them on my idea/opportunity backlog.
5. Weekly pipeline review & management
15-30 minutes each week to review what is in there.
6. Project Activation
Assign Project Owner and review/approve their plan and key milestones.
7. Weekly Project Meeting
On a Monday, review each project and the actions from last week weekly. Agreeing on actions for this week.
8. Daily Tech Projects standup
This one seems weird if you're not in tech. It'd seem weird not to have one if you're in tech.

This allows everyone to share what's happening and identify blockers whilst you've got a day to go after it.
9. Weekly status reports
Added to the Project Management tool by the end of Friday each week. Keep it short and sweet.
10. Project Close-Out
Formally close out the project. Review it against the Project Brief and discuss what we learnt; what could've been done better? Maybe even celebrate a little if it is a big one?
The technical solution
We designed and implemented this framework using a custom Airtable App that supports this process and automated email updates and task assignments. This saved about 45 minutes per Project Delivery meeting because we could put the tasks and notes into the app and everyone had a shared interface to see what they needed to do.
- Thanks, Oliver
PS. Please, let me know any thoughts or feedback by replying to this email or hitting the feedback button below. You can contact Jeremy directly here to learn more about Project Delivery and how a framework can help with scaling up.