Scaling up? Codify, trap and store information like never before.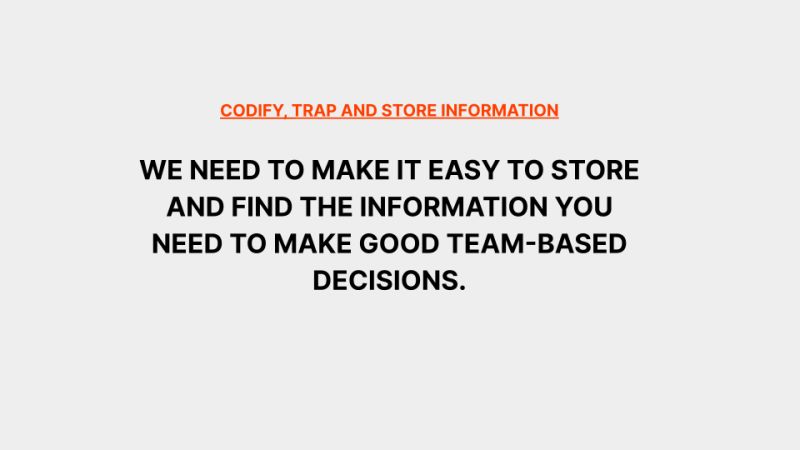 You're hiring so many new people into the business. Making sure everybody has access to the same information and it's really easy to share information and collaborate is critical.

And through the whole product journey, you need accurate data that everybody's working in the same place. So this kind of mantra of codifying trapping and storing
information is powerful.

We just need to make it easy to find information, to make good team-based decisions. And I think it's very easy to go into. Oh, we're going to save admin time or this is going to be more efficient, but actually like great decision-making is what it is all about.

You make really good decisions through the product journey. Those decisions are going to be worth 10 times more than any admin you save.