The case for closing the customer feedback loop for your fashion brand.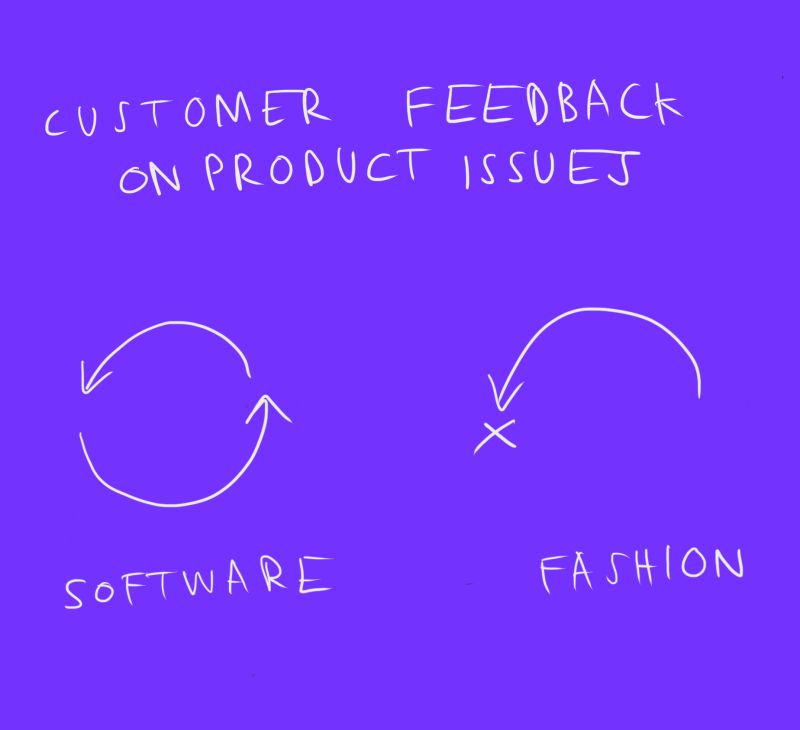 Iterating your products based on customer feedback and insight is the key to creating winning designs.

Almost no one shares any customer complaints, returns or QC issues with their designers or factory.

In software, customer feedback loops are as tight as you can make them. People are literally obsessed with how fast you can get customer feedback and share it with developers. It is the fuel for the fastest-growing fires.

In fashion, customer quality issues go to die in a spreadsheet or a slack channel.

Product return rates and reasons get lost in the siloes. I've not spoken to a design team or garment tech that gets real sizing feedback from customers.

This is just within a brand. This is like the product team in a software company losing all the customer insight. And passing nothing on to the dev team 😱

Customer feedback that makes it back to the factory? IT NEVER HAPPENS. Maybe if the designers go to the factory - the best ones do - but otherwise, Nah, just sort it in sampling next time round. You know what? It gets missed.

Literally one of the biggest opportunities in fashion:

QUALITY.