There is nothing wrong with using Google Sheets to manage your operations.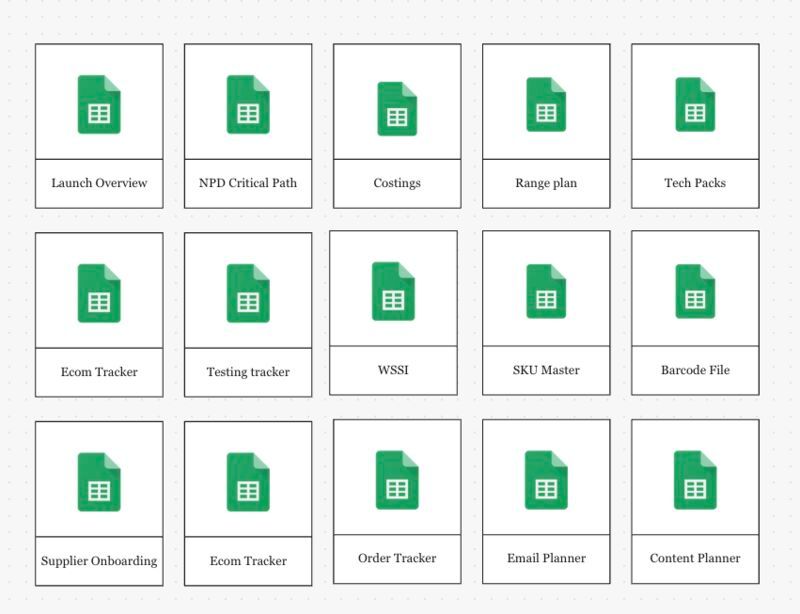 There are some docs I'd leave in Google Sheets and some I would not.

Google Sheets works well for:

- Weekly sales, stock and intake (WSSI)
- Costings & Margin calculations
- Financial modelling
- Budgeting
- Fit & Grading

These documents require formulas, focus on numbers and can be set up to import raw data from Shopify or your WMS/3PL/ERP as CSV to keep them updated.

I wouldn't recommend Google Sheets for:

- SKU / Barcodes
- Tech Packs
- Critical Path
- Testing Trackers
- Launch planners

For documents that need to store images, Google Sheets doesn't make sense.

If your document contains dates/milestones which need to be shared across your business. Locking them away in Google Sheets means you have to duplicate work to create calendars and when things change update in multiple places.

Managing the assignment of barcodes from a GS1 file or calculating SKU formulas is better done with some background automation to prevent mistakes.